Need help in better understanding your sponge selection?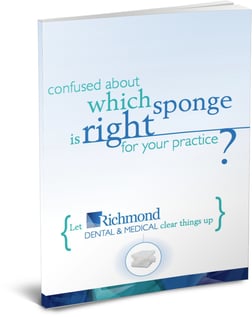 Richmond Dental and Medical has experience and expertise in the manufacturing and selection criteria of dental and medical sponges.
This comprehensive reference guide has been developed at the request of healthcare professionals to provide insight and assist you when making your sponge decision.
Want a hardcopy of our guide with samples of the sponges? We'll send you one. Simply fill out the form below to receive your own hard-copy of our sponge guide.