Thank You for your interest in Richmond's Soft BiteBlock
®
Dear Practitioner,
Thank you for taking the time to visit Richmond Dental and Medical's website. We appreciate your interest in our Soft BiteBlock®. After submitting the form, please allow 5 business days to process your sample request.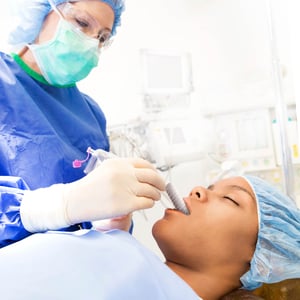 Placed between the molars, the Soft BiteBlock® is designed to provide consistent compression performance to protect the teeth, tongue and airway device (endotracheal tube or laryngeal mask airway) during emergence. It is made of 100% medical-grade, purified cotton, making it absorbent. Richmond's Soft BiteBlock® is available and proudly manufactured in the USA.
If you have questions or would like to place an order, then please feel free to contact us anytime. We hope to be of service in the near future.

Sincerely,
Fran Eskew
Account Manager

Richmond Dental and Medical
Direct: 704-405-4012